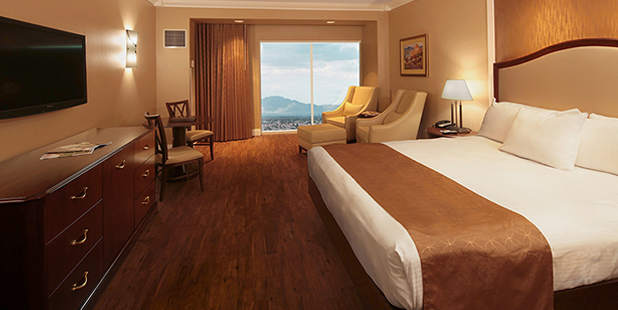 South Point features 500 square foot Premium King and Queen rooms. Both room types feature mini fridge, coffee maker, make-up mirror, LG 50" 4K TV, safe and more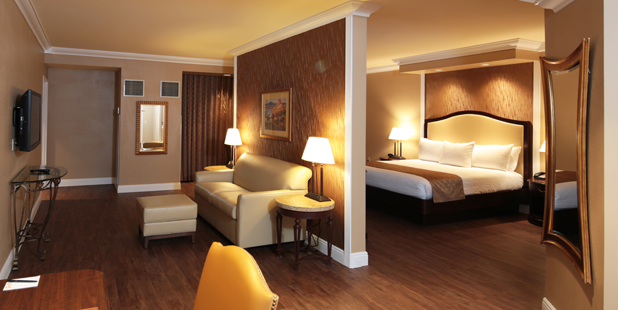 The Professional 1 Bedroom Suite is 835 square feet with an Executive Desk, LED flat screen TV and High Speed Wireless Internet Access. This suite sleeps two.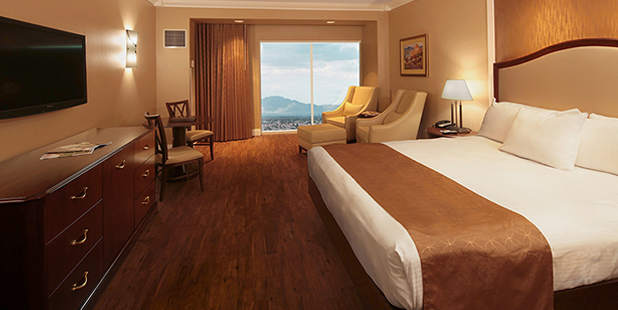 South Point's Junior Suite features an Executive Desk in nook, separate bedroom with Roman Tub and the same amenities as all our accommodations offer.
These well appointed suites feature a main living area with sofa seating, a bar with a small refrigerator, sofa seating, a LED flat screen TV and a dining area. The bedroom includes a LED flat screen TV. There is High Speed Wireless Internet Access throughout.
The One Bedroom Suite is 1,000 square feet and sleeps two.
The Two Bedroom Suite is 1,500 square feet and sleeps six.
South Point's Luxury Suites, where indulgence meets sophistication. Our impeccably designed accommodations offer the perfect blend of comfort and opulence.
Step into the main living area, featuring a stylish bar with a sink and refrigerator, cozy sofa seating, and a sleek LED flat screen TV. Adjacent to this space is a chic dining area, ideal for enjoying exquisite meals.
Retreat to the bedroom, where luxury awaits. You'll find an LED flat screen TV, a spacious walk-in closet, and a private toilet. Unwind in the roman tub or invigorate yourself with a refreshing shower.
Stay connected with High-Speed Wireless Internet Access available throughout the suite.
Choose from our exquisite options: The Luxury 1 Bedroom Suite, spanning 2,000 square feet and accommodating two guests, or the expansive Luxury 2 Bedroom Suite, offering 2,500 square feet of space for up to six guests.